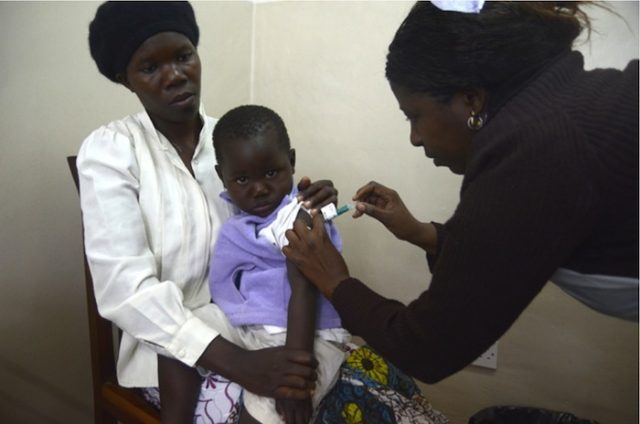 After clean water, vaccines may have saved more lives than any other public health intervention. Eradication of malaria, a disease that may have killed more humans than any other single cause, likely requires a malaria vaccine. However, after nearly a century of research, today's only candidate might not pack enough immunological punch to win deployment. Sadly, there are no obvious successors. Goals for vaccines set in 2006 are now approaching, but may not be possible to meet.
A quarter century of painstaking work has gone into the vaccine known as RTS,S, now in phase III clinical trials. But after numerous modifications and enhancements, RTS,S still protects only intermittently, 30 to 60 percent of the time. This protection wanes, although over how many years or months is still being studied. The vaccine reduces disease but, so far, not deaths.
The organism that causes malaria has made vaccine development a challenge. Malaria is caused by the parasite Plasmodium rather than bad or "mal" air as thought long ago. The human genome, particularly in sub-Saharan Africa, chronicles our lengthy and ongoing battle with Plasmodium. Strong selection pressure on humans has led to evolutionary gambits like the sickle cell trait—risking potentially lethal blood disorders to reduce susceptibility to malaria infection. But Plasmodium has kept the upper hand in many ways. The parasite continues to baffle the immune system with a complex genome reshuffled by sexual reproduction, a multi-stage life cycle that features antigenic shape-shifting, to avoid immune surveillance.
Read 18 remaining paragraphs | Comments