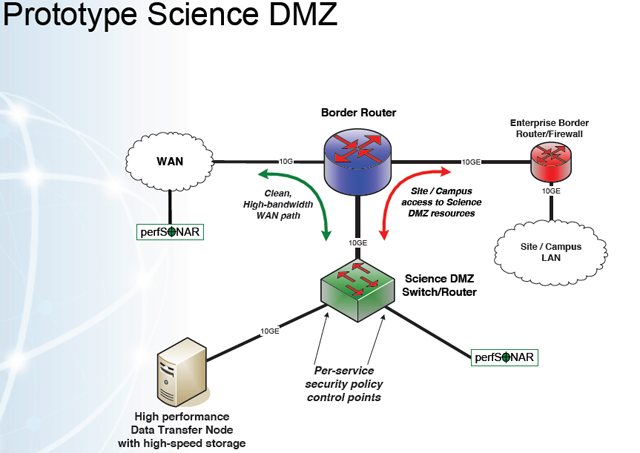 Thanks to super-charged networks, like the US Department of Energy's ESnet and the consortium known as Internet2, scientists crunching huge bodies of data finally have 10Gbps pipes at the ready to zap that information to their peers anywhere in the world. But what happens when firewalls and other security devices torpedo those blazing speeds?
That's what Joe Breen, assistant director of networking at the University of Utah's Center for High Performance Computing, asked two years ago as he diagnosed the barriers he found on his organization's $262,500-per-year Internet2 backbone connection. The network—used to funnel the raw data used in astronomy, high-energy physics, and genomics—boasted a 10Gbps connection, enough bandwidth in theory to share a terabyte's worth of information in 20 minutes. But there was a problem: "stateful" firewalls—the security appliances administrators use to monitor packets entering and exiting a network and to block those deemed malicious—brought maximum speeds down to just 500 Mbps. In fact, it wasn't uncommon for the network to drop all the way to 200 Mbps. The degradation was even worse when transfers used IPv6, the next-generation Internet protocol.
"You're impacting work at that point," Breen remembers thinking at the time. "So when you're trying to transport 200 gigabytes up to a terabyte of data, or even several terabytes of data, you can't do it. It becomes faster to FedEx the science than it does to transport it over the network, and we'd like to see the network actually used."
Read 11 remaining paragraphs | Comments