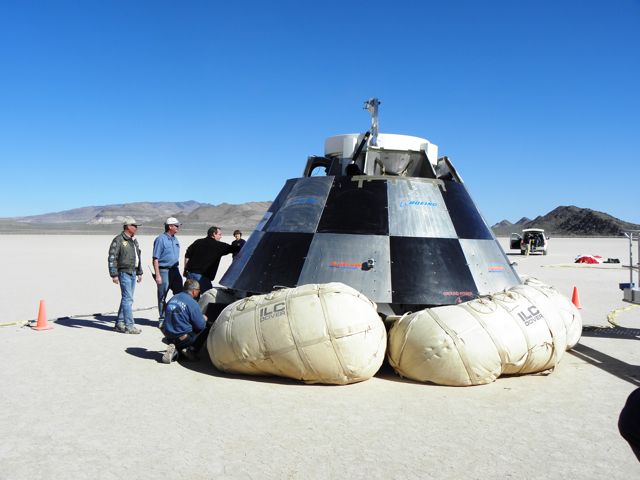 NASA announced the two and a half winners of the third Commercial Crew development round this morning. The winners were SpaceX ($440M), Boeing ($460M) and Sierra Nevada Corporation ($212.5M).
Today's awards give a huge advantage to the three companies that got them, because competitors will need to fund their own development in its entirety. On the other hand, by partnering with the competitors, NASA has managed to seed the development of five different manned space vehicles for under $1B so far, a leap forward for the evolving space passenger market. They've paid for it on a reward-for-progress basis, handing out pre-agreed amounts of money for each specified milestone.
SpaceX was well ahead of the other two competitors because of the unmanned Dragon, which has already berthed with the International Space Station. The company has borne the brunt of the development costs itself, putting in about $300 million of its own money in addition to about $75 million from NASA. DragonRider, the nickname for the manned Dragon spacecraft, will probably fly its first manned flight in 2015, coming down for an ocean landing with the aid of parachutes. However, SpaceX has completed the development of the SuperDraco thruster, which will serve primarily as a launch abort system but also allow the DragonRider to make powered landings on solid earth without parachutes.
Read 7 remaining paragraphs | Comments