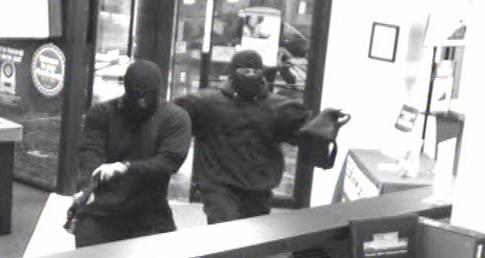 In most papers we at Ars cover, we'll be pleasantly surprised to find a single clever turn of phrase that has survived multiple rounds of editing and peer review. So it was an unexpected surprise to come across a paper where the authors, all professors of economics, have spent the entire text with tongues so firmly planted in their cheeks that they threatened to burst out, alien-style. It surprised me even more to find it in a journal that is produced on behalf of the Royal Statistical Society and American Statistical Association. Credit to the statisticians, though, for the journal's clever name: Significance.
What topic allowed the economists to cut loose? Bank robberies—or more specifically, the finances thereof. The UK's banking trade organization decided it wanted an analysis of the economic effectiveness of adding security measures to bank branches. The professors did that, but in the process, they also did an analysis that looked at the economics of bank robbery from the thieves' perspective.
The results were not pretty. For guidance on the appropriateness of knocking over a bank, the authors first suggest that a would-be robber might check with a vicar or police officer, but "[f]or the statistics, look no further. We can help. We can tell you exactly why robbing banks is a bad idea."