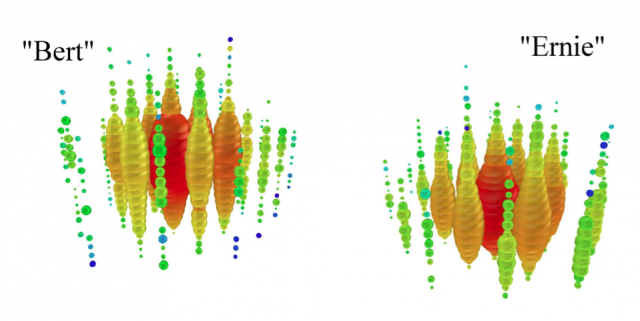 Some of the earliest and most successful neutrino detectors were based on enormous tanks of water. For example, Japan's Super Kamiokande held 3,000 tons of water, and researchers used the detector to watch for a sign that a neutrino had bumped up against one of the water molecules. A recently constructed detector takes a similar approach, observing about a cubic kilometer of water using over 5,000 optical sensors. It just relies on nature to provide the water. The detector is called IceCube, and its detectors are buried in the South Pole's ice cap.
IceCube has now scored its first big success, detecting the highest-energy neutrinos ever spotted. Odds are good that these neutrinos originated from an event distant from Earth, but remaining uncertainties mean that we can't conclude that with certainty.
The reason so much water is needed is that neutrinos don't like to interact with normal matter. Each second, a trillion neutrinos pass through your hand, but only about two will interact with an atom in your body throughout your entire lifetime. Spotting a neutrino requires a detector with a lot of material. Water has worked well, simply because it's relatively easy to get lots of it into one place and because it's transparent to much of the light that's created when high-energy neutrinos collide with an atom. Simply point enough photodetectors at a big tank of water and wait.
Read 7 remaining paragraphs | Comments