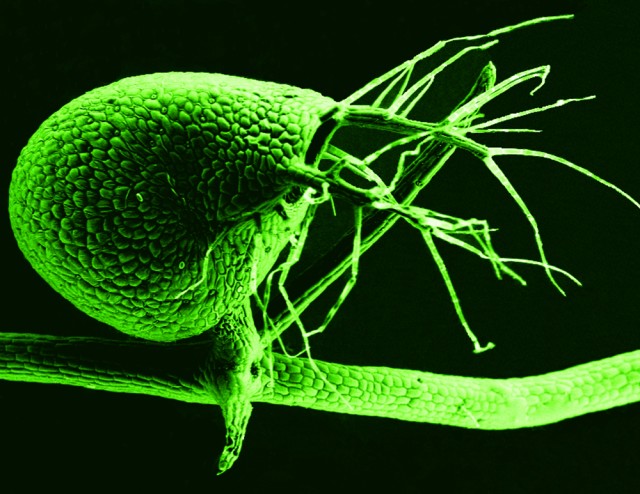 Over the weekend Nature released a paper that describes the genome of a fascinating creature with a rather unglamorous name: the bladderwort. These plants live in swampy or liquid environments and find it hard to get sufficient nutrients there, so in order to survive the plants have turned carnivorous. The bladders that give the group of related species its name are actually feeding organs. When an organism brushes up against their triggers, the bladders swell by sucking in the surrounding water, along with any organisms it carries. They then seal off, allowing the plant to digest its prey.
The oddities continue at the molecular level. The genome of this bladderwort, Utricularia gibba, contains more genes than are found in the human genome (something common in plants). But it carries them all in a compact genome that's only a bit over 2 percent of the size of the human version. It does this largely by getting rid of just about everything that could possibly be considered superfluous—which may tell us important things about whether most of the DNA we carry really is superfluous.
First, the details, then some perspective.
Read 9 remaining paragraphs | Comments