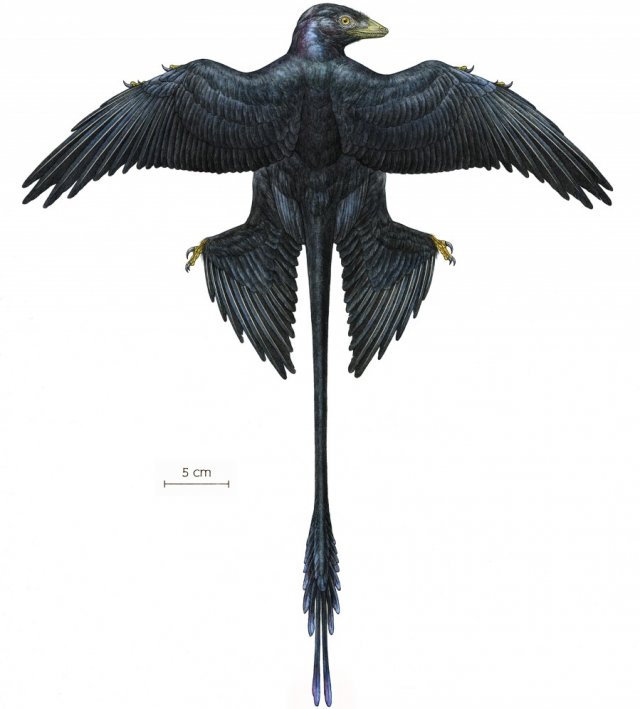 "Which came first, the chicken or the egg?" Evolutionarily speaking, it's a yawn of a conundrum. We know it was the egg, which evolved (with shell to enable a terrestrial lifestyle) some 300 million years ago, long before a chicken first clucked across a patch of open ground.
In between the origin of the egg and the domestication of the chicken, however, there are plenty of other interesting features to consider. Take the feather. There were hints of a revolution 150 years ago when part-dinosaur, part-bird archaeopteryx was discovered. Recently, discoveries in China have pulled back the curtain to reveal a varied cast of feathered dinosaurs, and we've found it wasn't just the direct ancestors of birds that were sporting down coats.
These discoveries have made the question of evolutionary origins even more interesting. At one point, you could have wondered whether feathers—which are basically made of the same stuff as scales— arose directly to aid flight or had been co-opted for the purpose from some other function. The prevalence of feathers and feather-like structures in flightless organisms points to the latter. So when did they first appear, and what were these other functions?
Read 7 remaining paragraphs | Comments