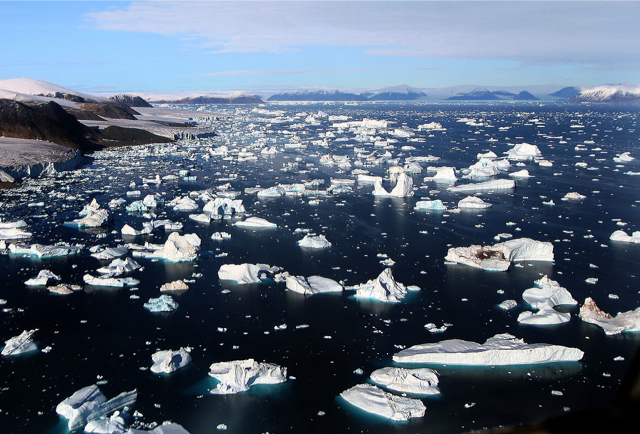 Irreversible does not mean unavoidable when it comes to climate change. Although we're committed to the damage from past carbon dioxide increases, steps to cut carbon emissions today would start to affect the rate of future global warming immediately.
In a "Perspectives" article in the journal Science, two scientists (Damon Matthews and Susan Solomon) say that the inevitability of future warming if carbon dioxide emissions remain fixed at current levels has been misinterpreted. It does not mean that the rate of increase in Earth's global temperature is inevitable; it may change based on how much or how quickly emissions decrease.
Earth's climate warms in response to increases in atmospheric carbon dioxide concentrations, which result from burning fossil fuels, clearing land, and certain industrial and manufacturing processes. The carbon dioxide allows visible light to reach the Earth, but absorbs infrared light that would otherwise escape to space. The atmosphere's warming can be slowed by heat storage in the ocean, but that slow transport of heat generally means there's a lag—longer time periods are required for changes to be seen in the atmosphere.
Read 5 remaining paragraphs | Comments