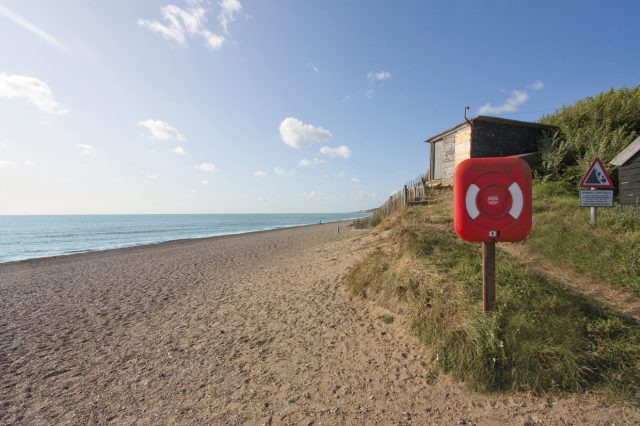 A professor of physical geography has put together the most detailed map yet of the sunken medieval town of Dunwich using underwater acoustic imagining.
The port town, often referred to as "the British Atlantis," was a hub of activity up until its collapse in the 1400s. This was brought about after a series of epic storms battered the coastline in the 1200s and 1300s, causing repeated flooding, submerging parts of the town, and flooding the harbor and river with silt. Today it stands as a small village, but up until its demise it was around the same size as medieval London. Despite still existing at depths of just three to 10 meters (or, 9.8 ft to 32.8 ft) below sea level, the murky conditions have made investigating what lies beneath particularly tricky.
Since 2010, however, Southampton's David Sear—along with the GeoData Institute, the National Oceanography Center, Wessex Archaeology, and local divers from North Sea Recovery and Learn Scuba—has been exploring the muddy depths using dual-frequency identification sonar (DIDSON) acoustic imaging.
Read 8 remaining paragraphs | Comments