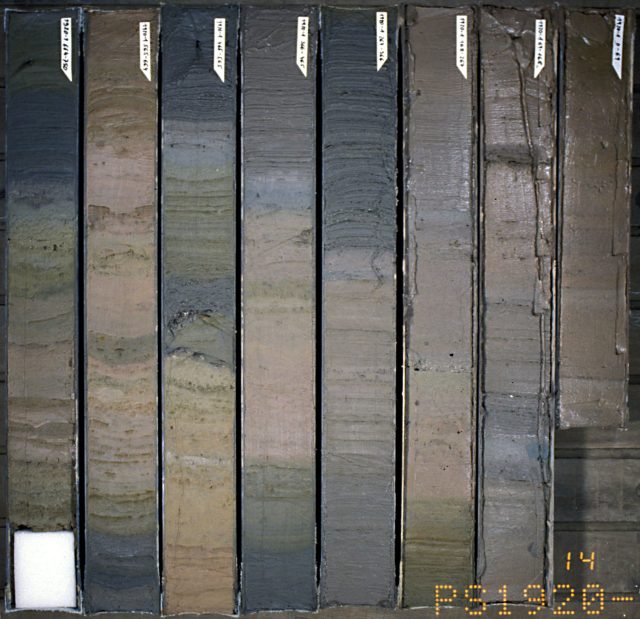 There are a number of ways that nature has preserved climatic clues providing crude telescopes to view Earth's past. Whether it's plankton, pollen, or glacial ice, however, the images we see are fuzzy. Some represent summer conditions more than winter. Some can be distorted by shifting winds or ocean currents. All have some limit to their magnification—showing, at best, the average of a year, a century, or a millennium.
The different temporal resolutions come from the rate at which the record accumulates information. A centimeter of ice in an ice core might have come from just one year's snowfall, while one centimeter of seafloor sediment might have taken a century to pile up. But another part of the limitation comes from how much of the sample we need to use to generate one data point. Now, some researchers have figured out how to get a lot more out of less sample.
Cut to the core
When an ocean sediment core is brought up, it's usually split in half. One half will be sent into storage for future study, and the other will be carved up into little chunks and bagged for different physical and chemical analyses.
Read 10 remaining paragraphs | Comments