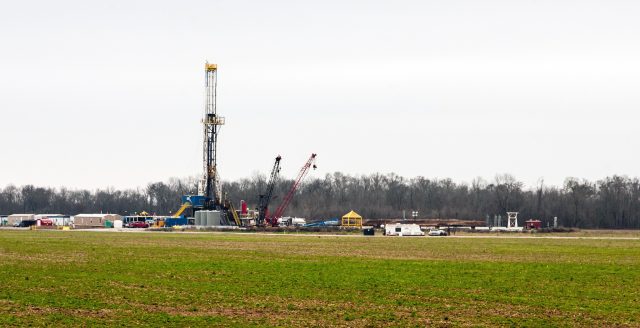 The primary public concern surrounding fracking—the fracturing of shale rock layers with hydraulic pressure to release the natural gas and oil they contain—has been the perceived risk to drinking water. After all, the water used to fracture the rock is laced with chemicals that enhance the process, and some of them are hazardous. While those chemicals haven't really shown up in water wells, natural gas has. If natural gas isn't identified and vented, it could collect in buildings and pose an explosion hazard—videos of garden hoses turned into flame-throwers have made the rounds.
But tying that natural gas to fracking projects isn't as straight-forward as many assume since there are natural sources of methane as well. One group of researchers has been studying this question for several years, focusing on Pennsylvania, where the Marcellus Shale has been targeted by the natural gas industry. A controversial analysis the group performed concluded that natural gas in well water was more common near active natural gas production wells, indicating that much of the contamination was related to recent human activities rather than natural conditions.
The researchers also looked for hints of natural migration of fluids from the Marcellus Shale, which is deep underground, to the well water, which is taking from sources closer to the surface. By analyzing elements like chlorine and strontium, they identified the fingerprint of briney Marcellus fluid in some of the water wells, which pull from an aquifer where concentrations of those elements are much lower. They concluded that some of those fluids were present, casting doubt on the idea that the Marcellus Shale was too tight a seal to allow fluid to escape upward into drinking water. That work also indicated that some of the methane-contaminated wells seemed to be impacted by naturally occurring methane, but typically the ones close to natural gas production wells weren't.
Read 16 remaining paragraphs | Comments