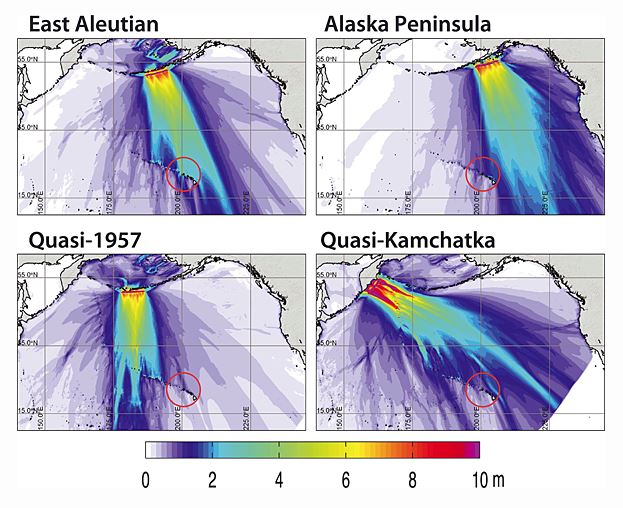 Surfers love Hawaii's waves, and many dream of catching "the big one." For most people living in coastal areas vulnerable to tsunamis, though, "the big one" is a bad dream. We've seen many devastating events over the years, but our memory is not so long that Mother Nature can't surprise us. The 2011 tsunami in Japan testified to that.
In 2001, sediment from a past tsunami was found in a sinkhole on the southeast side of the Hawaiian island of Kaua'i. The mouth of that sinkhole is about a hundred meters from the shoreline—and over seven meters above sea level. The largest tsunami measured in the area had been three meters, courtesy of Chile's monstrous magnitude 9.55 earthquake in 1960. Could it be that an event was big enough to send tsunami waves over seven meters high to Hawaii in the past?
Researchers Rhett Butler, David Burney, and David Walsh simulated a variety of earthquakes around the Pacific to find out. They used a model that simulates the spread of tsunami waves, creating some virtual magnitude 9.0 to 9.6 earthquakes from Alaska to Kamchatka.
Read 6 remaining paragraphs | Comments