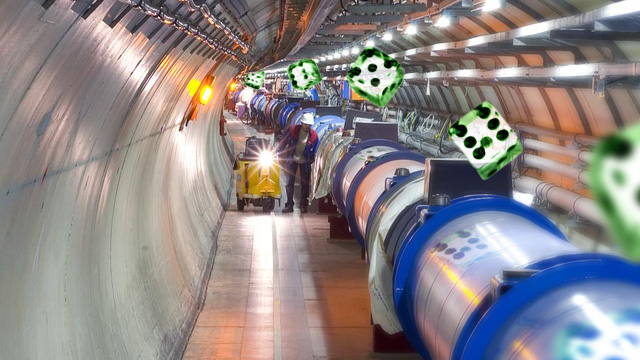 Every time particle physicists look for the Higgs boson or any other members of a large collection of theoretical particles, they have to do a bit of statistics. Well, quite a lot of statistics, actually. The Standard Model of physics helps tell them what they'll probably see when two particles smash together at nearly light speed. To find something new, they have to look for places where the signals they see don't match up to the pattern predicted by the Standard Model.
Those predictions, however, require impressive amounts of computing power and are only approximations at best. There are some conditions where there are simply no effective methods of calculating the result with a classical computer. But a quantum computer doesn't have to play by the same rules, and researchers have now produced an algorithm that can solve the equations that dictate what goes on within particle colliders like the LHC.
The problem (or at least one of them) with simulating particle collisions is that it requires a combination of quantum mechanics, which describes the behavior of the particles involved, and relativity, since the particles are moving at nearly the speed of light. Although these two descriptions of reality are incompatible in some ways, Quantum Field Theory (which Richard Feynman helped develop) can provide a description of the interactions of fundamental particles like quarks and electrons.